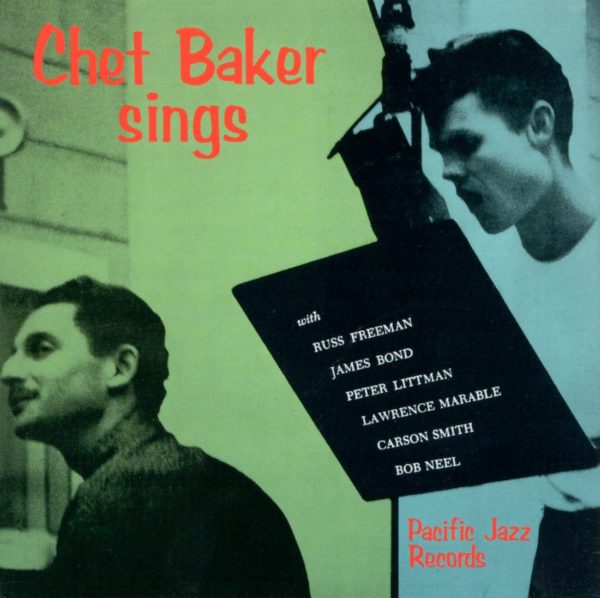 When 24-year-old Chet Baker stood in front of the mic to record vocals for the first time in 1954, no one knew what to expect. Obviously, I wasn't personally there, but I can't imagine anyone was ready for the sanguine sound that came from the trumpeter. Fast forward to 2001, and Chet Baker Sings received the Grammy Hall of Fame Award.
Chet Baker is an icon of West Coast jazz. His career has two distinct phases, separated by about 20 years of heroin abuse and musical obscurity. This album highlights his first efforts as a solo artist in the jazz world in the mid 50s. Prior to this, he mainly played as a session musician on other jazz records. After his decline into drug abuse, he would find a resurgence in the early 80s after being featured on an Elvis Costello track. (For more on the history of Chet Baker, be sure to check out the documentary "Let's Get Lost" and the Ethan Hawke-led biopic "Born to Be Blue.")

…his singing was revolutionary; as delicate and clear as his trumpet playing, with a similarly bright and vibrato-free tone, Baker simply didn't sound like any previous jazz singer.

Standouts on this record include slow, anguishing songs such as "The Thrill is Gone", mid-pace gems like "I Fall in Love Too Easily" and quick, West Coast "cool school" influenced cuts like "There Will Never Be Another You." Each track has its own personality, and interestingly, even though the album was recorded in two sessions nearly two years apart from one another, the consistency of musicianship and timbre remains.
Also, although Chet is the star on Sings, don't underestimate the sharpness of the studio musicians, especially Russ Freeman on piano, gliding through scales and sprinkling chords with a perfect deftness to match Baker's fluid vocal and trumpet. It's hard to overstate the absolute smoothness of the music.
In a way, the true beauty of Baker's music, especially on this album, is the way his trumpet matches his voice. In a lot of other trumpet vocalists, you get a bit of a contrast in voice compared to instrument (ie – Louis Armstrong's scratchy and guttural baritone vs. his piercing trumpet solos) but Chet's trumpet is just as silky and smooth as his whispery vocal. It's hard to say if he excels more on his tender, heartbroken ballads or his upbeat, cheery love songs.
One thing is for sure – no matter which jazz standard it is, it's in good hands with Chet.
—
Released: May 8th, 1954
Suggested by: Elliot Morris
For project details and to suggest your own favorite album, visit the intro page.