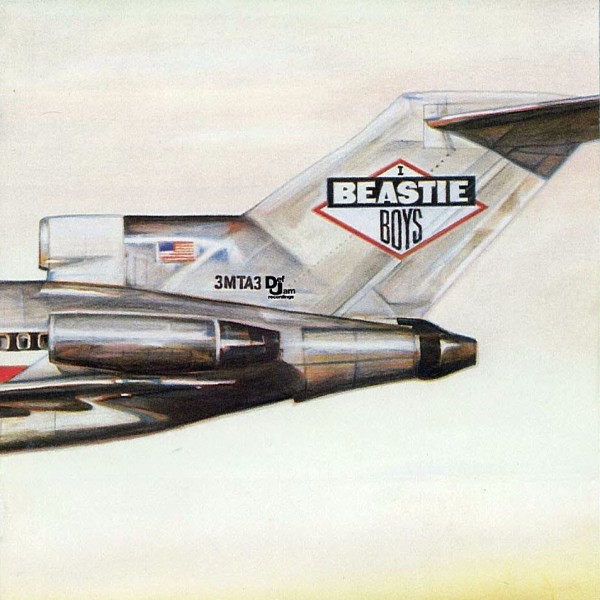 If the line "I got rhymes galime, I got rhymes galilla/And I got more rhymes than Phyllis Diller" doesn't sell you on Licensed to Ill, nothing I write hereafter will either.
Right off the bat, this album is something that sounds like a setup to a great joke: three Jewish guys from New York and the guitarist from Slayer walk into a studio to rap over Led Zeppelin samples. But somehow, as juvenile and simple as every single lyric is, the fact that MCA, Mike D and Ad-Rock take the album seriously makes it a masterpiece. You can tell that not only are they laying down every rhyme with a dedication and fervor most rappers can only dream of, but they are having a party doing it.

There is the overpowering loudness of the record – operating from the axis of where metal, punk, and rap meet, there never has been a record this heavy and nimble, drunk on its own power yet giddy with what they're getting away with.

The thing that makes the Beastie Boys so great is how self-aware they are. They are the crowned princes of pop culture, absurd wordplay rhyme and immature subject matter and they know it. More than that, they own it. In addition, they combined their love for punk and rock music with the lyrical styling of rap and hip-hop, which would completely change both genres (think most Linkin Park songs or "99 Problems" by Jay-Z). When Licensed to Ill opens with the drum loop of Led Zeppelin's "When the Levee Breaks," you know you're in for something special.
If you're looking for great tracks to whet your Beastie whistle, "The New Style" is a great place to start. Serving as the stereotypical introductory track that shows off each rapper's voice, it also gives a great taste of the old-school beats of the album. "Girls" is a hilarious spin on both old doo-wop music and the cliché hip-hop song extolling all the intriguing aspects of the fairer sex. "No Sleep Til Brooklyn" features a guitar track provided by the guitarist for Slayer – a great showcase of the Boys' previously mentioned penchant for combining rock with rap. "Fight For Your Right" is an incredible, farcical look at the party culture of the time. Wanting all play with no work was every 20-something's dream; the ultimate irony being that the track would become an anthem for those that it mocked.
Back in '86, the Beastie Boys had the idea to create an album that would fuse some of their favorite musical elements. Producer Rick Rubin (who is one of the most influential hip-hop producers of all time) saw their potential and gave them a perfect musical platform in which to show off their wit and cultural intelligence. A lot of work went into a project that would have questionable returns. But the Boys did all the heavy lifting and created something that would blow each new generation's mind.
They fought for your right (to party) so that you don't have to.
—
Released: November 15th, 1986
Suggested by: Cesar Adams
For project details and to suggest your own favorite album, visit the intro page.